Bhí óáid céiliúradh den scoth eagraithe ag Sinn Féin in Arás na hArd Mheara Baile Átha Cliath aréir.


Bhí na sluaite i láthair, taobh istigh agus taobh amuigh den Arás.


Caithfidh mé a rá go raibh sé thar a bheith doiligh agam fhéin agus mo chomráid Alec fháil istigh. Mo buíochas le Michelle as an cuidiú!!!


Sinn Féin's event to mark the 90 Anniversary of the first Dáil Éireann was a roaring sucess. I was priviledged to be present at the occasion with today's Sinn Féin elected representatives, Trade Unionists and the families of our patriot dead.
A stand out moment for everyong was Jack O'Connor's (General Secretary SIPTU) address to those gathered. Another was the historical re-enactments from that momentous day.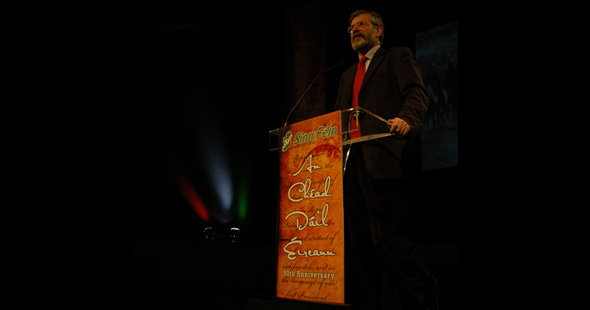 Uachtarán Shinn Féin Gerry Adams also made his key-note address, with some interesting issues being put to activists, liek how we engage with Unionism, how we utilise the Diaspora and how we make the vision of the Democratic Programme, as declared on the 21st january 1919, a reality.
Is léir go bhfuil a lán obair romhain.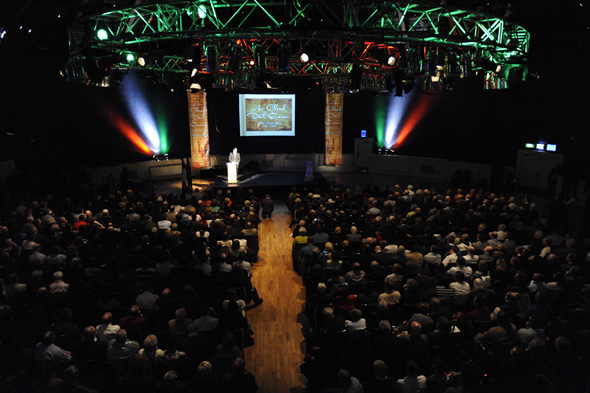 The event itself saw hundreds packed into the round room at the mansion house and hundreds more outside. Fair play to those comrades who left the hall to allow elderly activists in. A number of leadership figures went outside to speak to the assembled crowd and explain to them the health and safety issues. Gerry Adams addressed them from standing on a wall outside, reminiscent I'm sure of how our political leaders engaged at the time of An Chéad Dáil. Having spoken to a number of party members who were gathered outside last ngiht, they weren't annoyed, they were just so happy to have been there to mark the occasion and that Sinn Féin is the only political party in Ireland that can command such sincere interest in an event.